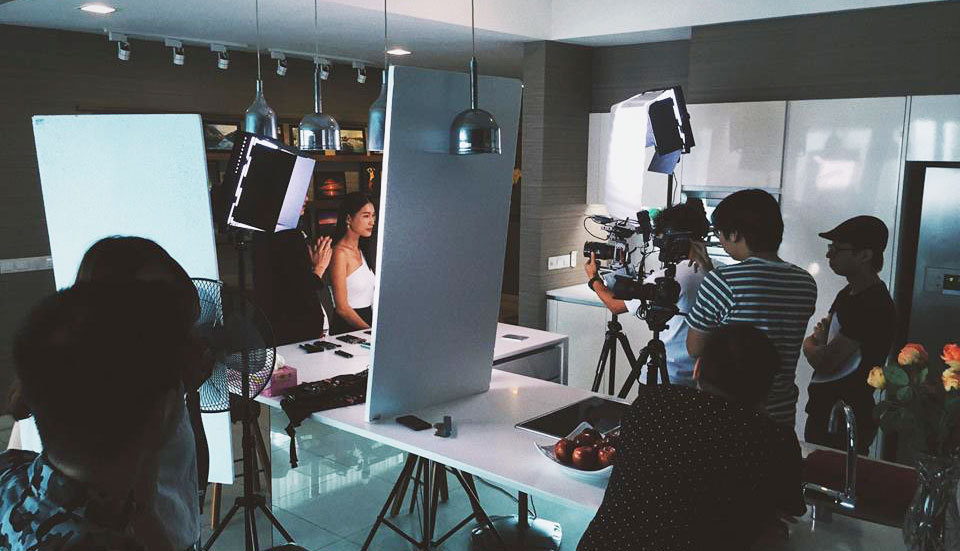 For amateur filmmakers and videographers, making good video doesn't have to be expensive. After the creative process have been set, here are 4 technical tips to dramatically improve your video.
Sound Quality
While many might think that sound quality is secondary in a video production, It is extremely important to deliver a clear, clean sound so that the viewers understand will continue watching a video. Distorted, garbled or sandy sound has a worse effect than a lower-quality video. Use affordable lavalier microphones to achieve this or if you can't grab your hands on those, record voice in a separate quiet location to turn it into voiceover.
Lighting
It doesn't have to be professional standard lighting, but it has to be present. This is especially true when it comes to scenes where a person is speaking to camera. While to the naked eye a room or location is bright enough, make sure there is a light source to light a person's face. For home setting, use table lamps, spot lights or lower end camera lights to make the speaker stand our from his or her background.
Jump-Cut Editing
Jump-cut editing is the easiest and fastest way to edit a video because it doesn't require memorising a long script and it is made up of many many small clips. Here's a video on how to jump-cut.
Camera
The easiest most basic trick to making a video look as professional or cinematic is having a deep depth-of-field. However, not many cameras or lens can achieve this look. It's simply to open the aperture as wide as possible (preferably f-stop 3.2 or bigger) and adjusting the exposure accordingly. If a DSLR is used, the cheapest way to achieve depth is to get an affordable 50mm portrait lens which opens at f-stop 1.8 or wider. Likewise, shorten the distance between the camera and the subject and at the same time give maximum distance from the subject to the background.
Read the full article here.