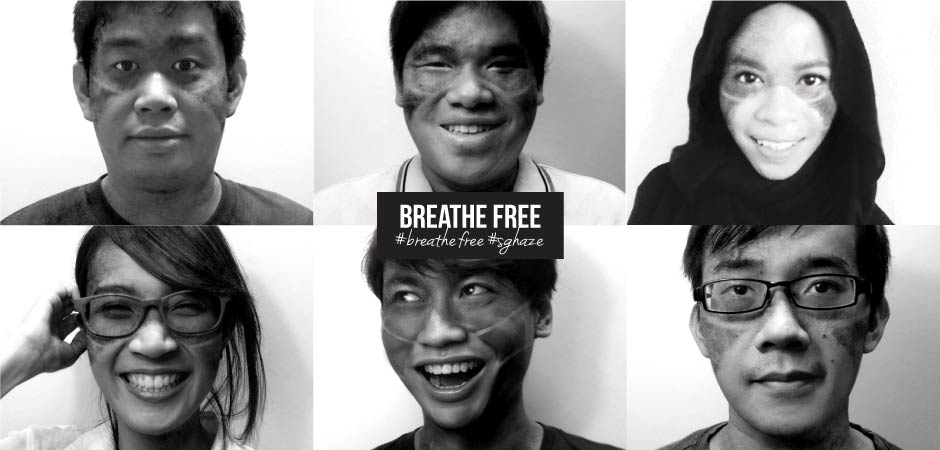 "Indeed, it is not possible for
everything to come to a stop, because life must still go on."
We agree with Prime Minister Lee Hsien Loong's response to the current haze situation, that has since reached a record high of 401 according to the Pollutant Standards Index (PSI) this noon. Living life and having access to fresh, clean air is our entitlement as living beings; hence it should not deter us from doing so. So what can we do? We can #BreatheFree.
What is #BreatheFree?
It is an initiative by Advocate to inspire businesses and individuals to act upon compassion in trying times. #BreatheFree encourages others to actively adapt and respond the persistent haze engulfing Singapore by reducing the impact of such undesirable conditions. When the Ministry of Health set-up a special scheme to help vulnerable members of society, it was to reduce the impact of the conditions onto the people – allowing them to continue their life as per usual. This is the same concept we employ with #BreatheFree – allowing others and ourselves to continue living the lives that we are entitled to.
How does #BreatheFree work?
As a creative team with overflowing zeal for life and concern for those in our surroundings, we aim to inspire others to take a moment and think of solutions to ease others in this unforgiving wind and weather conditions. Trying times call for thoughtful leaders and Samaritans to pave the way in making a difference.
The 3 Pillars of #BreatheFree:
1. We have the right to breathe good, clean air and carry on with our lives.
2. We should understand and practise the right precautions to protect ourselves, our families, our friends and those in our surroundings.
3. We, as a business, are responsible for our staff's well being and should provide measures to protect everyone in practical and sustainable ways.
What can you expect from #BreatheFree?
We are eager to share tips and inspiration for businesses and individuals to reduce the impact of the haze on ourselves so we can continue with our daily lives. Have a moment to honour civilians who operate in the current conditions so we can sustain our livelihood and search our soul to seek opportunities in helping others in the best way we can.
Let humanity persist stronger than the haze. Together, we are our own solution to enjoy life and breathe freely.