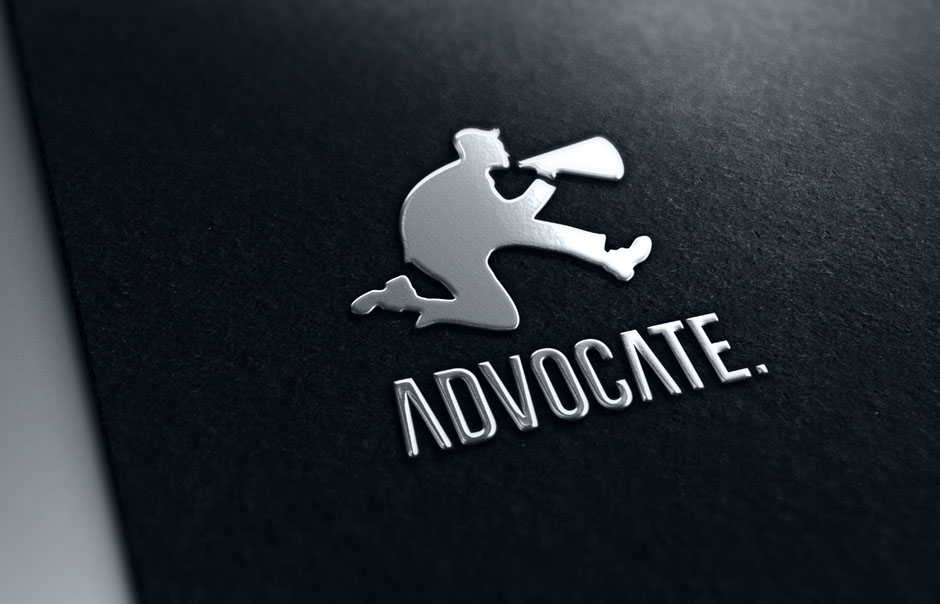 If we are to compete successfully if we are to seize opportunities and grow, if we aim to be a leading enterprise, we must do two things: Focus and Change.
Focus on the superior thinking and practices that pushed us to where we are. Change to meet and lead the demands of 21st-century business and culture. The purpose of the new phase is to outline the nature and future of Advocate via the 4 Pillars. When we put these together and embrace focus and change, we will be one of the leading companies in the country.
4 Pillars of Advocate 2.0
01    The Man On The Go | Our new face
02    We Are Directing | Our positioning
03    Ideas Alive | Our promise
04    Joining the Social Media Scene| Our newest venture
01 The Man On The Go
The running man holding a megaphone reflects who we are. It is in our nature to express our creativity by leading and being heard. Life is too short and competition is too fast, so step up and speak louder, do bigger. The clearer the company's vision, the faster we move and the better we work. •  States his position clearly •  Trust the expertise of others •  Ask questions when in doubt •  Demands cooperation •  Makes quality the first measure of success •  Innovate to win •  Does not fear or repeat mistakes •  Makes things happen •  Believes in dreams
02 We Are Directing
Everybody wants a piece – of the market, the consumer, events, technology. Our job is to stay aggressive and committed to a game plan of our own design. We don't react, we respond. We embrace the reality of contemporary designs, the brands and the lifestyle, the teams and the individual. We conceive big ideas and create partnerships that help everyone to grow. We are part of a smart, strong, courageous and innovative company. We lead like directors because we are.
03 Ideas Alive
Ideas Alive corresponds with our attitude in believing in dreams and making them happen. It is our credo. We take a simple concept, work on it on the drawing board, create and deliver innovative solutions, engage the audience and make them remember who we are. Anything is possible as long as we stay true to what we are passionate about and believe that we can do it.
04 GOING SOCIAL
We value the relationships we have fostered over the years and now we want to venture into more avenues to communicate, share and strengthen our impact on our stakeholders, partners, clients and audiences. So like us on Facebook and add us on LinkedIn to see what Advocate 2.0 has in store for you. We can safely say no one will look at us the same way again.