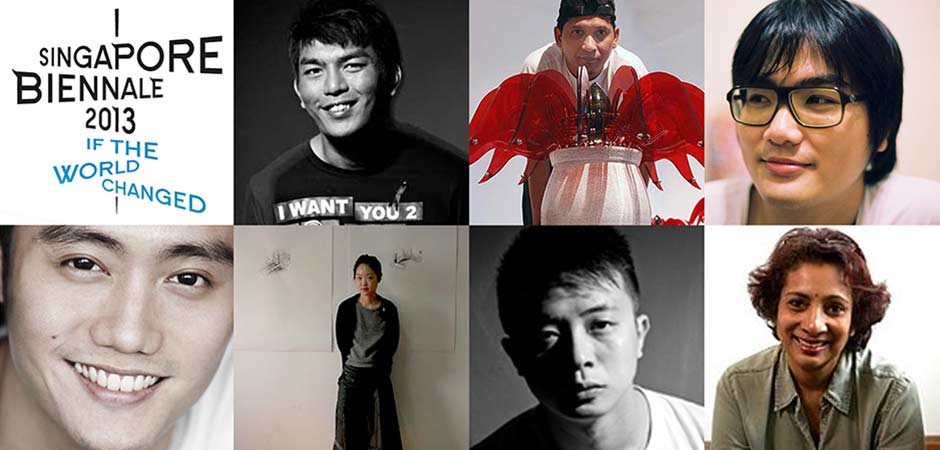 Looking into the theme of the Singapore Biennale 2013, 'If The World Changed' zooms into issues facing South East Asia and Asia, centred on the topic of globalisation in the 21st century.
Anticipate the commanding theme for the Biennale to reel a surging energy of creative expressions from the South East Asia and Asia, alongside a flow of solemnly growing voices. We are eager to see what the artisans have to stage and are hoping it'll stem a steely connection between us and contemporary art. (Yes, we've set our hopes sky high.)
We have the utmost appreciation for creativity and are always looking for new ways and avenues to keep our level of creativity at its peak. Hence, the Biennale is excitement in full-scale.
We believe that art should not only inspire but work as a catalyst to paint a bigger canvas of ideas for creative agencies alike.
To the cynics who think the art scene is dead, we'd rebut; it has only started brewing. With the Singapore art scene forging full steam ahead, we believe the prospects of the creative industry is no where near gloomy.
With the robust variation of artists, we foresee a spectrum of metaphorical colours adroitly painted against the backdrop of Singapore's art scene.
We are excited for the lift-off of Singapore Biennale; in definite, one of the many significant derivatives of a thriving, prospering art scene. Singapore Biennale has been drumming the right beats to be the pulse of the art scene, keeping it alive for many years.
Till then, we look forward to seeing you at the Biennale.